Premier Sedona Luxury Vacation Rental
LUXURIOUS SECURE GATED FENCED
Nestled on 23-acres of pristine and cultivated grandeur, Los Lagos is the premier luxury vacation rental in Sedona, Arizona.
3000 square feet of immaculate living space is tucked between the lawn and the lake. Boasting a rustic look with modern amenities, the 3 bedroom, 3.5 bathroom house is secluded and serene. With kitchens inside and out and a scenic raised wraparound deck equipped with a barbecue and hot tub, the Estate House seamlessly blends nature and convenience. The spacious great-room is warmed by a large fireplace, and the incredible vistas are visible through large picture windows.
Your Own Private Sedona
Exquisite views of the legendary Red Rocks set the backdrop for your retreat and the natural beauty will frame your romantic getaway. Boasting a private lake, spectacular bluff, and manicured lawns, the rare beauty of Los Lagos Sedona is unmatched in the Southwest.
The expansive Estate offers much to explore! Sedona's only natural lake is the centerpiece for this private park and is bordered by beautiful and mature local fauna. Whether you are kayaking, swimming, or soaking up the sun, the lake is a cool and refreshing exclusive feature. A brief hike up the bluff provides a small gazebo for stargazing and the walking paths and trails meander through the natural spectacle of the Los Lagos Sedona property . Pack a picnic in the John Deere 4 person XUV available for your convenience and enjoy a glass of local wine while basking in the late afternoon glow of a setting sun.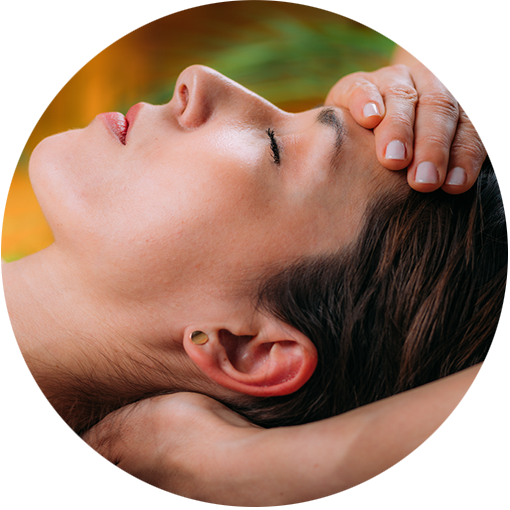 Options for
Personal Massage Therapists
and Gifted Healers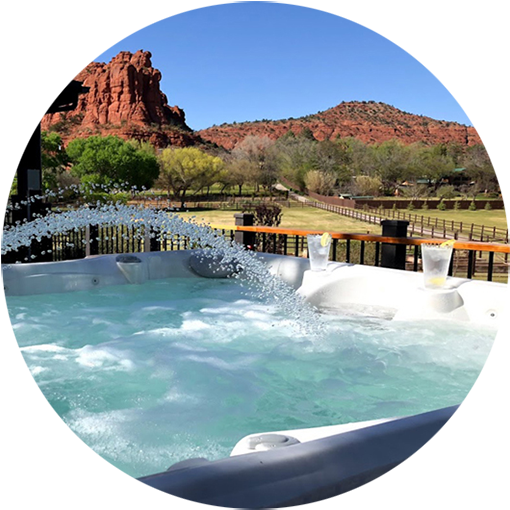 Private Hot Tub
with Spectacular Red Rock Views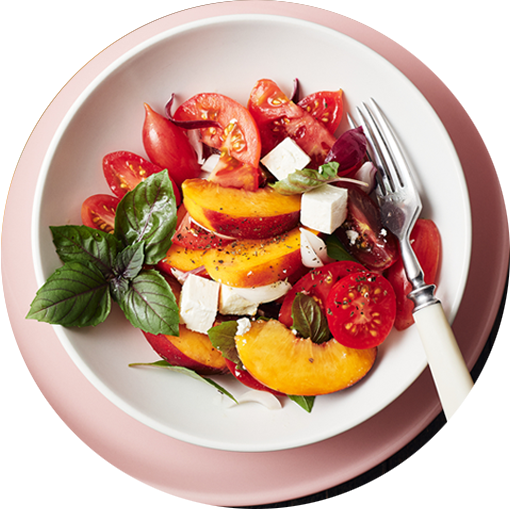 Organic Gardens
for your Farm to Table meals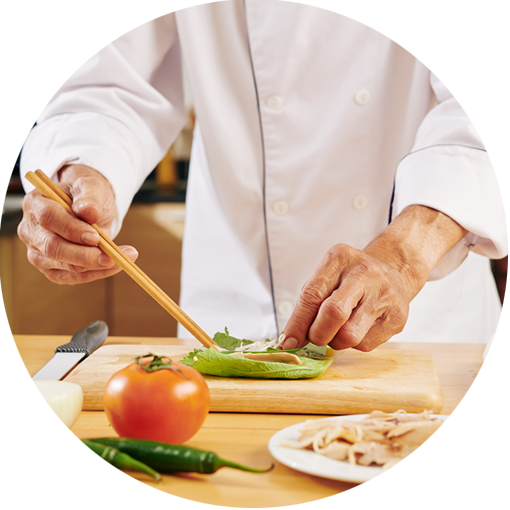 Options for
Personal Chef
to prepare your MEALS
Million Dollar Views
One of the most unique and inspiring views in the Southwest rests on a gentle rise behind the Estate House. 360-degree views of Cathedral Rock, the Colorado Plateau, Mingus Mountain, and the historical mining town of Jerome are all yours to enjoy from this private gazebo. Keep company with the stars at night and feel the wonder of the skies from this once-in-a-lifetime viewpoint.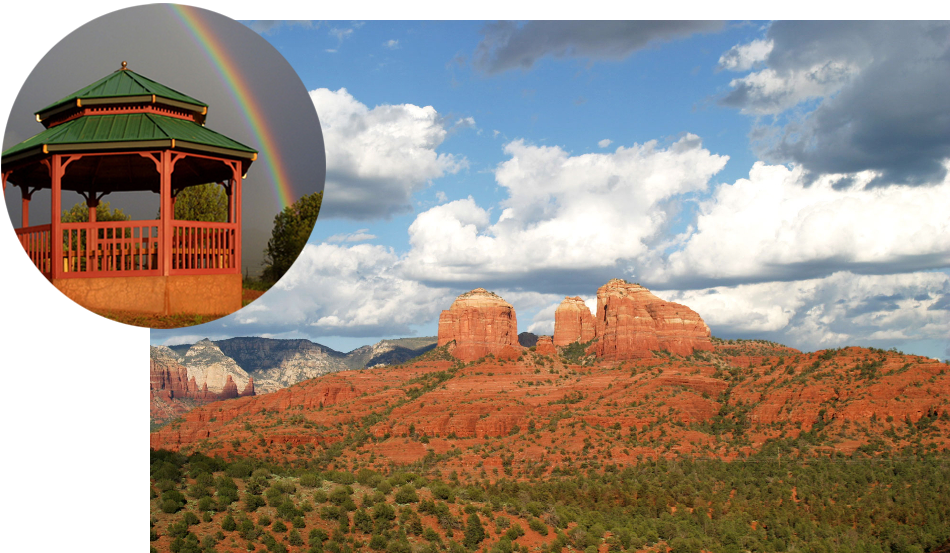 Los Lagos Sedona offers such a wonderful variety of activities right here on the property, you may never want to leave…
More Recreational Options Nearby
Los Lagos Sedona is located near some wonderful public lands and parks that offer more choices for hiking, swimming, biking and more….